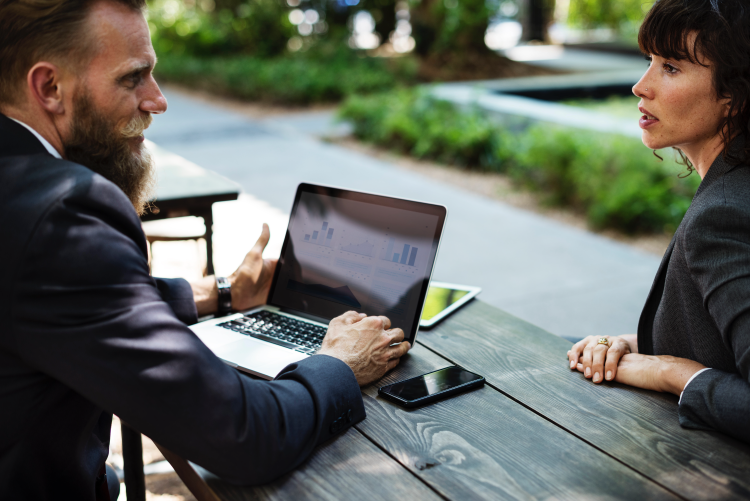 On April 18th 2017, the Federal Government announced that the Temporary Work Skilled visa known as the 457 visa, would be abolished and replaced with two new visas.
Written by Andrew Jewell - Principal at McDonald Murholme.
Current visa holders will not be affected by the changes of the two new temporary skilled visas.
The following new visas are:
Two year visa – Short-Term Stream
This visa is more specialised and holders will be provided with one opportunity for renewal. This visa allows Australian businesses to fill skill gaps with foreign workers on a temporary basis, where a suitably skilled Australian worker cannot be sourced.
Four year visa – Medium-Term Stream
This visa will support businesses in addressing genuine skill shortages and will contain safeguards which will prioritise Australian workers. This visa can be renewed and provide a permanent residence pathway after three years. Other changes include harder English language tests and the requirement to have a tax file number.
The current 457 visa program is set at four years, but essentially it is unlimited for holders and in most circumstances, resulted in a migration outcome.

Workplace rights for all visa holders

All workers in Australia have rights and protections in the workplace and this includes foreign workers whether they are working lawfully, working in breach of their visa conditions, or have overstayed their visa.
An employer cannot cancel a visa - only the Department of Immigration and Border Protection can grant, refuse or cancel a visa. If a visa holder is under consideration for visa cancellation, he or she will be able to provide reasons as to why the visa should not be cancelled.
A visa is eligible to be cancelled if you:
Provide incorrect information on your visa application

Fail to abide by visa conditions

Present a significant risk to the community

Engage in criminal conduct
1. National Employment Standards (NES)
Most employees in Australia are covered by the National Employment Standards including some groups of foreign workers. These apply to all employees covered by the national workplace relations system regardless of the award, agreement or contract of employment. There are 10 minimum workplace entitlements under the NES that include a maximum standard working week of 38 hours, a right to request flexible working arrangements and four weeks paid annual leave.
2. Minimum rates
Under commonwealth workplace laws, no employee over the age of 21 can be paid less than the minimum wage. The national minimum wage is determined by the minimum wages panel and it is enforced as a safety net.

Employers must pay the correct rate of pay according to the award or the agreement, for all hours that the worker is required to attend work, this includes work meetings and training.
3. Deducting money from wages
An employer cannot deduct money from wages unless:
It is for the employee benefit and is agreed upon in writing

authorised under a term of an award or agreement

authorised under commonwealth, state or territory law
The new 457 visa update
The new visa is a part of a significant reform package that will strengthen the purity and quality of Australia's temporary and permanent employer sponsored skilled migration programs.

The skilled shortage visa has new requirements included but not limited to:
More targeted occupation lists which better align with skilled needs in the Australian labour market;

A requirement for visa applicants to have at least two years' work experience in their occupation;

Employers must pay the Australian market salary rate and meet the Temporary Skilled Migration Income Threshold which insures overseas workers cannot;

Mandatory labour market testing, unless an international obligation applies;

Capacity for only one onshore visa renewal under the short-term stream (two years);

Capacity for visa renewal onshore and a permanent residence pathway after three years under the medium-term stream;

The permanent residence eligibility period will be extended from two to three years;

A non-discriminatory workforce test to ensure employers are not actively discriminating against Australian workers;

Strengthened requirement for employers to contribute to training Australian workers the Department of Immigration and Border protection will collect tax file numbers and data will be matched with the Australian Tax Office's records; and

Mandatory penal clearance certificates to be provided.



Eligibility requirements will be tightened for employer sponsored permanent skilled visas, including but not limited to:
Increased English language requirements;

A requirement for visa applicants to have at least three years' work experience;

Applicants must be under the maximum age requirement of 45 at the time of application;

Strengthened requirement for employers to contribute to training Australian workers; and

Employers must pay the Australian market salary rate and meet the Temporary Skilled Migration Income Threshold.
Concessions for regional Australia will continue to be available:
Employers in regional Australia will continue to have access to occupations under the temporary and permanent visas, to reflect their skill needs; and

Existing permanent visa concessions for regional Australia, such as waiving the nomination fee and providing age exemptions for certain occupations, will be retained. Consideration will be given to expanding the occupations in regional Australia that are exempt from the age requirement.
Alongside the above new requirements, there are a variety of other added elements such as:
Both visa holders are required to have a criminal record check;

A fee will need to be paid by both visa holders. Short-term holders will pay $1,150 and medium-term applicants will pay $2,400; and

Employers will be required to advertise jobs before filling the positions with foreign workers.



The implementation of these reforms will begin immediately and will be completed in March 2018.
Occupations that will be no longer be available to 457 visa holders:
To qualify for the four-year grant, nominated occupations must be on the Medium and Long-Term Strategic Skilled List and to qualify for a two-year grant, nominated occupations must be on the Short-term Skilled Occupation List.
Previous 457 visa holders had the option of working for 651 occupations, however with the new changes, holders will now have 435 occupations with 216 being removed and 59 being restricted.
Included in the 216 occupations that have been removed from the lists of eligible skilled occupations, are:
Air traffic controller

Biotechnologist

Commissioned fire / police officer

Engineering patternmaker

Legal executive

Music director

Pathology Collector

Parole or Probation Officer

Radio journalist / Presenter

Sports Umpire

Translator

Wholesaler
Key Considerations:
The latest changes to foreign worker visas are bound to be impact the majority of businesses that currently access the 457-visa program. The impacts will vary depending on the type of business and the skills that are accessed through the 457-visa program.
Certain changes are immediate while some changes will be occurring in the coming months and up to March 2018. Employers should be reviewing their current 457 visa employees as a priority including any applications that are in process. In relation to the future changes, employers should consider what actions they can take now to limit potential consequences moving forward.
Abolishing the current 457 visa has now provided skilled Australians the first priority to a variety of occupations. Educators will have to ensure all students are kept up to date with the ongoing updates to technology and further enhancing digital skills. Australians need to have skills of logicality, problem solving and collaboration as these skills are accessible across most organisations.
This article has been written by Andrew Jewell
Andrew Jewell is a Principal at McDonald Murholme, completing a Bachelor of Laws with honours from the University of Melbourne. Taking pride in providing sound legal advice, Mr Jewell develops robust and successful strategies to make the laws work for employees, handling cases in their initial stages all the way through to the Court system. Mr Jewell has progressed a number of employment law landmark cases in the Federal Court of Australia and Federal Circuit Court, one such being Sayed v Construction, Forestry, Mining and Energy Union [2015] FCA 27 matter. The case established a new definition of what constitutes 'political opinion' in the Federal Court. In addition to his outstanding legal work, Andrew regularly provides expert legal commentary to national and local mainstream media including the Australian Financial Review, The Australian, The Age and Herald Sun. He has also extensively contributed opinion pieces to various industry focused publications such as Smart Company, Women's Agenda and HR Daily. Furthermore, Mr Jewell is a strong supporter of helping people who suffer from mental illness and has worked closely with Beyond Blue.