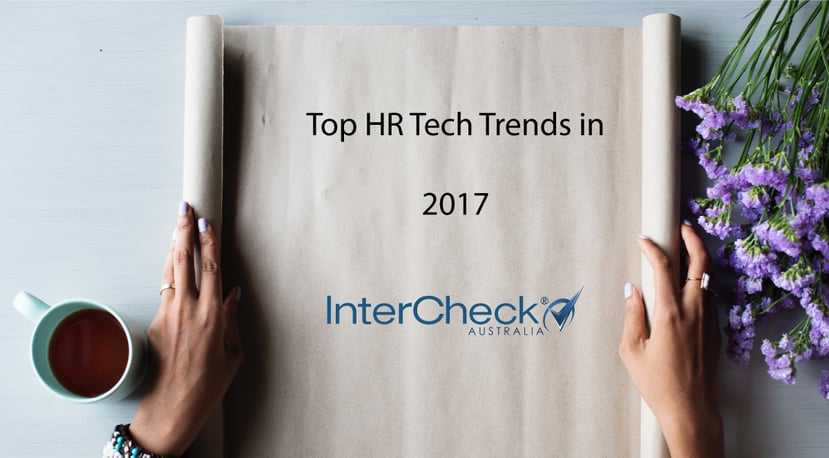 HR Tech - unlike fintech and martech - is the late arrival to the tech world but it does not discount the fact that it attracts as much attention as its counterparts. According to CBinsights, Investors havepoured in more than $2 billions into HR tech systems and platforms in 2016 and it does not promise to slow down in 2017
The trend reflects a major shift from a decade ago, when HR systems were primarily used to streamline HR administration, and improve record-keeping. Today, digital technologies are transforming nearly every aspect of HR, from sourcing and recruiting to talent and performance management.
Investment in HR technology is growing.This presents a real opportunity for HR transformation by using technology to drive change and growth in the organisation.
HR leaders have increasing ownership and control of their technology platform. Investing in HR's technical capability is vital to ensuring a sustainable solution.
1. Real time engagement evaluation
A good business will measure the customer's' input to improve its offering. A great business will spend time and resources to understand the employee's needs, understand why people join the organisation, why they leave and what it takes to be successful in between. Just as customer feedback has transformed the customer experience, employee feedback is transforming the employee experience.
Talent development and employee engagement have become critical business issues, vital for growth and profitability. Companies have grown increasingly concerned about low levels of employee engagement. Often feedback is highly generic and doesn't provide actionable steps that employees can transform into learning and development. Even so , it comes way too late because no one can act on it right at that moment.
Culture Amp has brought together experts in technology, data science and organisational psychology to ensure you can get the clarity you need, when you need it. Measuring employee engagement, experience and 360° feedback is simple using Culture Amp.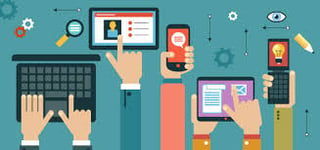 2.People analytics is rising
Big companies tell me that it takes a few years—and often a big budget—to clean up HR data, bring it into a consolidated environment and hire an analytics team to start producing the work. No surprise, it requires big investment and approval from the top.
Therefore, companies are slowly moving away from building their own solutions to buying them from vendors.
For example, the products from Oracle and SuccessFactors can recommend which type of training employees should have based on their roles and activities at work. Cornerstone's system can predict which workers are likely to become non-compliant or lapse in their mandatory training and certification. One vendor, Starling Trust, offers a system that can analyse patterns of e-mail and other communication to build "trust networks"; it can actually predict where a security leak or fraud is likely to occur.
A good example of this is found in Google. Google uses people analytics as a foundational building block that informs about everything we do to find, grow and keep Googlers. They have comprehensive resources and guides to start with people analytics here
3. Talent acquisition
According to Hudson's report on the Australian talent market, hiring attention is at its 4th year high. Tech companies as soon as they hit traction, can make or break their business plans based on how quickly they can find the right engineers, marketing professionals and salespeople. On demand economy companies and retailers need to hire hundreds of thousands of people at critical times during the year and also need an effective solution to manage its workers with its limited HR staffs.
This problem has resulted in the new breed of an all solution recruitment management system that handles everything, including sourcing, online interviewing, candidate scoring, pre-employment assessment and onboarding. Furthermore, they provide an effective solution to improve both hiring manager and candidate experience, not just recruiters and HR.
These vendor includes SmartRecruiters, Lever, Greenhouse, OnboardIQ and many more
4. Automated HR and the adoption of Machine Learning and Big Data
Artificial intelligence tools, robotic process automation and self-service transaction integration can facilitate a total redesign of the employee experience, dramatically reducing costs and improving the value of HR.
IBM, for example, now has an artificial intelligence application that helps employees do their own onboarding, find nearby employees as mentors, and address the top 200 questions employees ask in any new position. The entire experience is driven by a natural language bot and has proven successful in driving employee engagement.
Companies such as Deckspire ( www.deckspire.com) have developed their own in house algorithm to automate their pre-screening process and save thousands of dollars from hiring special recruiters.
Nitish Aitharaju, the co-founder of Deckspire, has shared with InterCheck the step by step of how his organisation can use machine learning and data analytics to sort out thousands of potential applicants from Linkedin:

> Step 1 - Rubric

They started off by identifying several broad categories they can rank each applicant on including:

- Education history
- University ranking
- Level of education
- Fields of concentration
- Academic performance / honors and more

> Step 2 - Classification and Scoring

Now, he goes through the resumes and linkedin profiles and create a computer readable version of the data specifically picking out dimensions used for scoring. They classified profiles across:

- seniority (associate, manager, director, vp, cxo)
- location (new york, los angeles, san francisco etc.)
- function (sales, account management, support, software engineering, business development)

Depending on the role they were hiring for, the algorithm filtered out the candidates based on their seniority, location, and function to create a relevant list for scoring.
The algorithm then went through each item above and gave the applicant a score between 1 to 10.

> Step 3 - Weighting

Each dimension was weighted differently for each role to calculate the total score to be between 1 to 10 (or multiplied by 10 for a score between 1 and 100).

For example:

* education history was less important for more experienced roles than for junior roles

* staying with the same company for a while was weighted higher for sales roles because that generally meant that they were hitting their quota

* activity on linkedin was more important for sales roles, they sometimes obtained leads from linkedin sharing


> Step 4 - Manual Review & Improvement

Depending on how accurate they thought the algorithm was for that position, they picked the top 5 to 15% of profiles to manually review and identify a relevant target list.

They also would randomly pick profiles from the bottom 90% and manually review them to see if the scoring might've been inaccurate or they might've missed a great candidate. they'd constantly tweak the algorithm depending on what they found.
Clearly, there is an opportunity here for innovative companies who come up with the latest technology and the right algorithm to service this increasing demanding space.
5. The ability of Integration different HR systems instantly
We all want our HR systems to play nicely with one another. It's easier. It's faster. It means less time is wasted manually transferring our data. The important thing is the recruiter can use a single platform to perform different recruiting tasks, therefore reducing the number of softwares that HR need to learn and use on a daily basis.
One of the prominent trends is ATS/ Background Check integration. The ultimate aim is to make the hiring process run as smoothly as possible, resulting in a quicker, more positive hiring experience overall. These integrations can lead to faster hiring processes, fewer phone calls and emails between the candidates and hiring managers.
Such companies like InterCheck Australia are able to integrate with the global HR tech platform OnboardIQ to service the on-demand economy, where fast, efficient hiring is the key to successful expansion.
The reality is that complete, perfect integration between every system is difficult for HR to achieve – especially if you're stuck with a number of legacy, on-premise solutions.
A simple solution is using API. An API allows you to build an integration adaptor between two systems without needing any customisation of the system itself.
Of course, the downside of the API is that it does require some technical effort to create the adaptor between APIs. However, in most cases, most HR tech platforms are likely to assist in this regard.