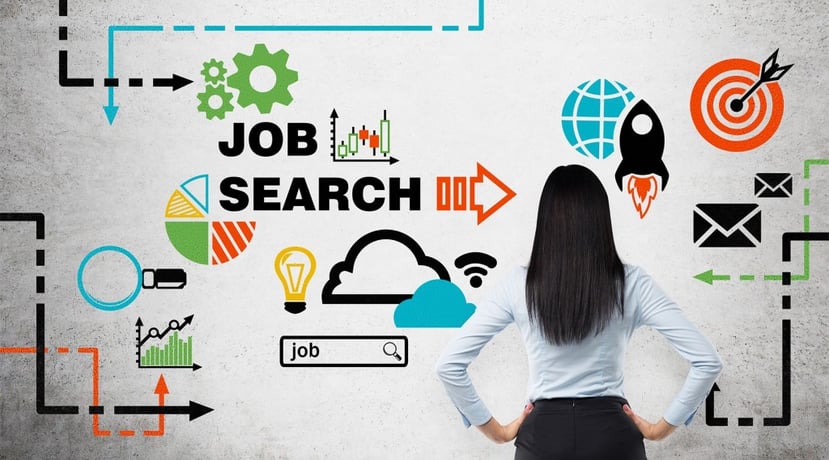 Google owns the majority of consumer search, but they are now taking it one step further by introducing their new job search feature. Searching for a job has just gotten a whole lot easier for job seekers, thanks to the new jobs feature on Google's search result page. Of course, this has made sites like Monster and Indeed quake in their boots a little - are Google out to kill the online job board? Let's discuss in more detail below.
How Google Job Search Works
Google job search allows you to search for jobs across all of the major job sites including the likes of Linkedin and Monster. Google also includes listings that it may find on a company's home page, so that absolutely no stone goes unturned for those who want to find a job.
You can search for jobs this way on both desktop and mobile by simply typing in your search query, such as 'marketing jobs Hawaii' or even 'jobs near me'. Google will then show you a broad range of jobs that you can then customize further, e.g. the length of the position. You can also see the ratings for a company when you click through to see more about a job, so you get a good idea of who you will be working for and how they are rated. You can search jobs by your industry, location, when they were posted, and more. You can even turn on notifications so that you are notified when something is posted that matches your search query - an extremely helpful feature.
Google starts by gathering up everything, removing all duplicate listings that employers post to all of the job sites, and hides the jobs that aren't relevant to you. It then presents you with the broad range of listings. The trained algorithms go through the listings and categorize them accordingly. When you find a job, Google will then take you to the listing with the most complete posting.
After the job search, Google doesn't handle anymore of the process. You don't apply for the job through Google.
The Benefits Of Google Job Search for Job Seekers
As you can already tell, there are many benefits to be had here for job seekers. Job seekers can find something that has opened up right by them if they want to, cutting down their commute. They can find something perfectly suited to their specifications. They'll only ever see the most complete listings, gathering all of the information they need to make a decision.
By using the Google job search feature, you are guaranteed to save yourself time. No need to open a ton of different tabs and scroll endlessly to find what you're looking for.
How This Will Affect The Job Searching And Recruitment Industry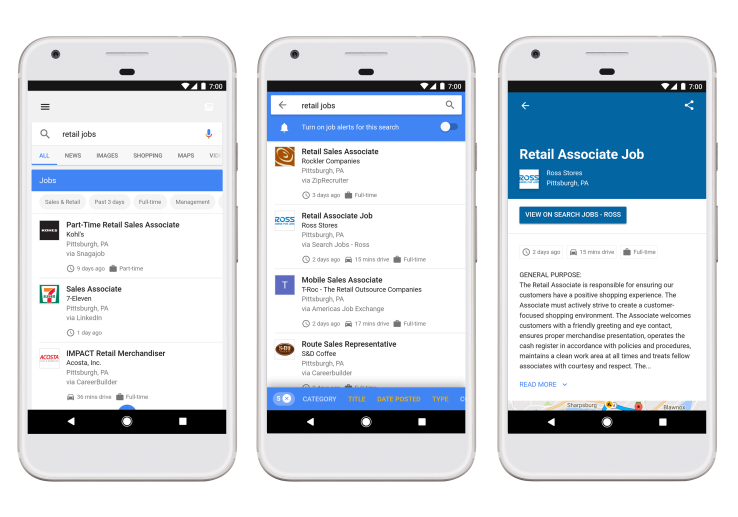 Of course, there's a little worry about how this will affect the job searching and recruitment industry. Will it disrupt the whole market? Will it affect sites like Monster, Indeed, and Linkedin? The short answer, is yes.
Google has been very clear that it doesn't want to directly compete with Monster, Linkedin, and similar sites. The company says they have no plans to allow employers to post jobs directly to the search engine, although this would obviously be lucrative.
That being said, there are still going to be challenges and adjustments that need to be made to existing job sites, with the biggest probably those that are currently driven by SEO. Google hopes that the change will encourage sites to list all of the important details for job seekers, making job searches far more effective. They state that they simply want to encourage the companies to become more successful.
However, many marketers believe that they can see right through Google's playbook. They say that this is all part of the Google plan; to own all consumer searches. That this is just the beginning. Whether Google are planning to compete directly right now or not, it goes without saying that each and every job search site and listings board must step up their game to be seen. If listings don't have as much relevant information as the next site, they simply will not be shown. Ensuring every post on the site is as detailed and helpful as possible is a must.
While the Google job search feature is pretty great news for job seekers, it isn't so great for online job boards. Will this feature eventually be the death of the online job board? Leave your thoughts below.