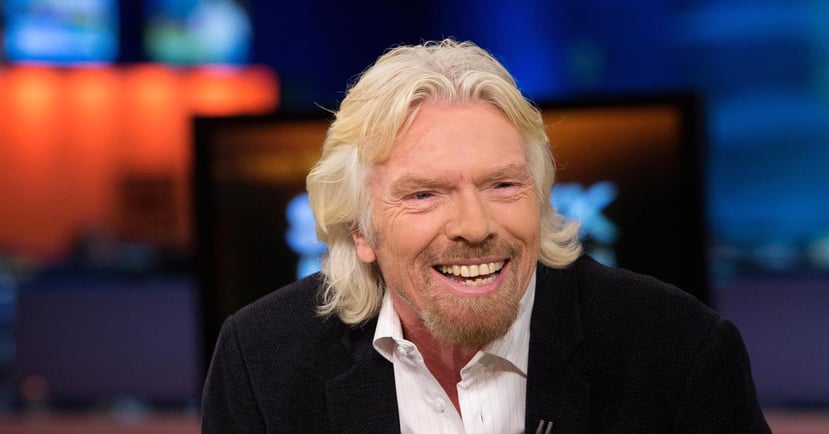 Recruitment is one of those things that many business owners simply see as a necessary expense. But according to Virgin Media, that kind of mindset and approach to recruitment has it all wrong. Instead, Virgin Media is doing what it can to make the candidate experience world class when the time comes to hire people.

The idea is that rather than annoying lots of unsuccessful candidates who also happen to be Virgin Media customers they make the process impressive and enjoyable to reach out to new people. Then even the people who don't get the job they applied for might be so impressed by the company and their applicant experience that they'll become customers themselves. By pulling this off, the company hopes to make an extra $7 million per year from its recruiting process alone.
The Recruiting Steps Taken by Virgin Media
The first thing that Virgin Media is doing is aiming to research and understand every person in their audience. The idea is to love them and empathise with them on an individual level. This should then help to build greater brand loyalty.
Next, they made sure they understood the costs and effects of their current recruitment process, providing them with a baseline from which to improve.
Mapping the current candidate experience came next. By finding out how candidates experienced the recruitment process at their end, it became possible to see what impressions those candidates were left with. With that in mind, a new experience was storyboarded. The aim was to make the overall experience more pleasant and more efficient. Progress through the process was rewarded and celebrated, and communication was improved to show that the business really does care.
Monitoring and measuring the candidate experience in real time also became important. When changes are being made to a big process like this, it's never going to go smoothly straight away. Mistakes had to be corrected as and when they arose. By putting the candidate first and framing commercial opportunities in the right way, candidates can become customers.
The Importance of Employee Experience
According to many people, the future of work is going to be all about improving the employee experience. We've all heard about the importance of the customer experience, but how much thought have you given to the employee experience? If the answer is not much, then now is the time to start making some changes.
You should aim to see the workplace through the eyes of your employees. If you can do that, it should be possible to make the employee experience more interesting and compelling. Ultimately, this is what will bring the best out of employees and allow them to do great work for the company.
The approach you take to the recruitment and development of your employees needs to be fit for the 21st century. It should be agile and forward-facing. Agility allows you to move fast and deal with problems arising from unpredictability. Development is key because making it easier for your employees to develop and progress is not only good for them, but it's good for the company too.
It's also becoming apparent that the future of work will be flexible and blended. Not everyone who works for your company will be a full-time employee. Part-time employees, consultants, freelancers and contractors can all play a part. And it's important to be open to these possibilities and opportunities.
Investing in employee wellness is another way in which the employee experience can be improved. When your employees are contented and healthy, they are going to be better able to drive your business forward. That has to be a good thing for you, as well as for them. Everything from stress support to fitness programmes can be run and offered in the office. It shows your employees you care about them.
The Changing Role of HR
HR is in a state of flux in many ways right now. What it does and how it does it is indeed changing. It's vital that modern businesses keep pace and make sure that their HR departments are functioning in the right way. What they do will depend on how successful the recruitment process is and how positive the employee experience is.
HR departments should play a part in shaping the candidate experience. These days, websites often give employees and candidates the chance to rate and review their experiences working for a company or even applying for a job there. Applying a consumer marketing approach to the recruitment process can make the business better able to deal with this without sustaining damage to their reputation.
The digitisation of HR can't be ignored either. In many ways, employee experience can be managed and improved with the help of AI in HR. Things like chatbots are already being used to manage day to day needs and concerns. These can replace the need to talk to a human in HR. In, this means that HR department can focus on more specialised matters that chatbots aren't able to handle.
Where You Should Start
1. Audit Your Company's Recruitment Roadmap
To start with, you need to have a close look at how your company goes about recruiting people. This is just what Virgin Media did, and they're already reaping the rewards. You should do the same. Look at where problems are arising and look for solutions that help to improve candidate's experience.
Consider key metrics such as Cost per Hire and Time to Fill to help assessing the recruitment program and formalise the strategy. Some questions you might want to ask your team such as:
How do your candidates feel?
What are your candidates thinking?
How easy is it to progress?
Are your candidates being kept informed every step of the way?
2. Automate Admin
Some of the functions that your HR employees would ordinarily deal with can be handled by automation. This is something to embrace rather than run away from. It simply means that your HR employees can focus on the strategic direction of recruitment and the management of the employee experience. Outsource tasks that take a lot of admin time ( pre-employment screening, essential ID check) will free your HR Department from the tedious paper-work.
Look at the Policies of Your Partners and Suppliers
If you want your brand to have a positive image when it comes to recruiting, you should also look at who you work with. It often pays off to work alongside partners and suppliers that also care about the candidate and employee experience.
3. Start from Day 1
The candidate experience begins on day 1. The moment you receive a candidate's resume, you should be thinking about how you can impress them and make their experience perfect. And don't stop caring about them and their experience until the day they no longer have any connection with the company.